Since its inception,  the internet has had a massive impact on the way we do business. As it's evolved, a brand's relationship with its customers has evolved also. From brand spectators, to brand advocates, as we enter the next iteration, Web3 offers a more complex, yet rewarding opportunity for brands and their stakeholder ecosystem.
When we zoom into marketing, our strategies need to adapt to technological advancements not just to stay ahead of the game but most importantly to stay relevant to our audience.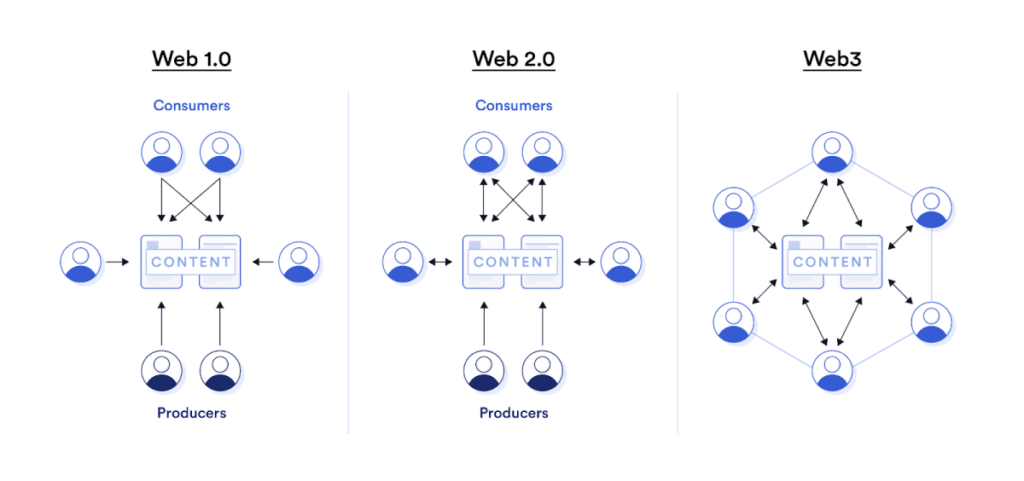 Fashion brands, such as Gucci, Ralph Lauren, and Salvatore Ferragamo, have been making headlines over the recent years with their use of Web3 to create new customer experiences. And by this time, you may have heard, seen, or even experimented with Web3  as a means to create new customer experiences. But beyond creating value for audiences, how can Web3 create value for businesses? 
In our recent Quarterly Connect with BriteBirch members from around the world, Jonathan Hargreaves of Metaverse4Good gave an overview of Web3, what it means for businesses, and how BriteBirch members can better guide existing and potential clients who may be interested to experiment. After the session, we asked our members to share their perspectives on how they think Web3 can add value to businesses. Here are some of their responses: 
It all starts with understanding the customer journey.
"Omnichannel, Phygital, whatever terms you wish to use, people engaging with organizations want to be able to move through different channels and still get a personalized approach. Web3 offers opportunities and advantages for businesses and their audience." – Nicholas in the UK
At the core of it all, Web3 is a technology, a tool that allows us to create a more transparent, authentic customer journey for brands, providing more valuable experiences for their customers. People's psychology, their needs and wants haven't changed, but Web3 technologies such as NFTs, DAOs, and GameFi redistribute power to the community, which can be difficult for brands to accept, but the ones that relinquish control, are finding that they reaching their audiences on whole other level. 
Adopting Web3 is not a sprint.
"While big companies may have the budget to experiment or invest in it, smaller ones need to be more strategic. It may be a long process for them." – Fatz in Philippines
We've seen it happen with Web2, where companies were quick to jump in and created multiple social channels, groups and profiles only to find themselves with unengaged followers, low app downloads and resource intensive social media budgets. Web3 is a shiny new toy and while being one of the first can have its advantages, businesses first need to look at whether they can afford to get it wrong before getting it right. They need to ensure there is a value exchange and that they can authentically engage on an equal playing field with their audiences. 
It's a wide-open space.
"It's still a very young industry so the data currently available may not be sufficient to accurately predict its future direction." – Helen in Nigeria
Many people have referred to crypto as the Wild West. And it's not a bad analogy. While the crypto industry has had its share of outlaws, swindlers and snake oil salesmen, others are quietly building the railroads, staking new territories and building businesses and communities that will one day become their own thriving ecosystems. For brands, this can be terrifying. But for the savvy, brave and well resourced brands, this can be a great opportunity. 
As Helen points out, there is a lack of data. But blockchain allows for unbiased, immutable and verifiable data at every touchpoint. So who will become the next Neilson? There's no trusted way to transfer funds. Who will become the next Western Union? It's a blue ocean in Web3 and its a chance for the next generation of entrepreneurs and savvy brands to reinvent themselves and the internet. 
Grab the opportunity to "get-to-know" Web3
"There's a kind of skepticism from traditional marketers, just like there was skepticism about digital marketing itself some 10-15 years ago." – Vasanth
As we have yet to really see what the future holds for Web3, businesses need to see this as an opportunity to learn about it from a variety of different perspectives.  At BriteBirch, we have members who are actively working with native Web3 businesses as well as brands exploring the space. If you would like to discuss opportunities for your brand or business, we would be happy to help. 
 —–
Want to find out how BriteBirch Collective would curate a team to support your business with the right perspectives? Get in touch for a free consultation.